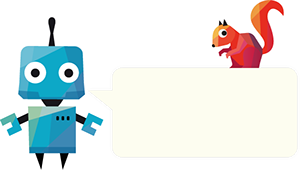 RULES IS A CUTE TWITCH-PUZZLE GAME FOR iOS THAT CHALLENGES YOU TO GET BETTER AT FOLLOWING RULES.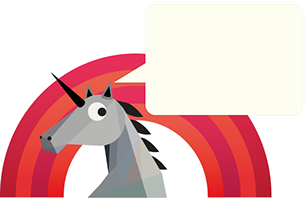 A HORSE IS A HORSE, OF COURSE, OF COURSE, AND NO ONE CAN TALK TO A HORSE, OF COURSE – THAT IS (OF COURSE) UNLESS THE HORSE IS
A FABULOUS UNICORN.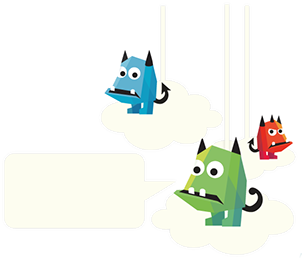 HAVE YOU SEEN
MY OLD FRIEND
PETUNIA?
DEVELOPED AND ILLUSTRATED BY
ART DIRECTION AND WEB DESIGN
PUBLISHER
SUPPORT
TWITTER
OTHER RELEASES
ADDRESS
THECODINGMONKEYS GMBH
Bahnhofstr. 13a
82284 Grafrath
GERMANY
PHONE
+49 171 172 8318
Indie studio TheCodingMonkeys, makers
of Carcassonne for iOS, brings you RULES!, a cute twitch-puzzle game for iPhone and iPad that challenges you to get better…
at following rules.
One part "Simon Says", one part
"Super Hexagon", RULES! nests right between your cerebrum and your cerebellum, refusing to ever leave again.
Each level, RULES! gives you a new rule
to follow. For example: Level 6 tells you
to tap all whales. The twist: Once you've done that, you have follow rule 5, then rule 4 and so on. Recall all the rules you learned until you clear the board.
Rules is fun to play for everybody.
After just a few taps you start to get
hooked on the improvements you make:
It gets better as you get better.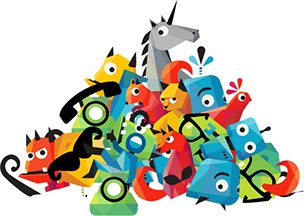 © 2014 THECODINGMONKEYS GMBH
IPHONE AND IPAD ARE TRADEMARKS OF APPLE INC.,
APP STORE IS A SERVICE MARK OF APPLE INC.